Online Resources for MPA/MPP Programs
NASPAA knows this is a challenging time for our member schools and we are here for you.  We are working diligently to provide resources you can use to help you transition to online modalities and continue to provide students with the skills they will need.  We are in unprecedented times.  However, this is also an opportunity for our schools. Highly trained public administrators and public policy students will be needed now more than ever as our global society works to deal with the implications of the global health crisis.  This page will be updated as NASPAA develops and compiles resources for our members so please check back frequently.  If you have resources you can share or feedback on what materials NASPAA can help provide for you during this difficult time please let us know! Email
drudy@naspaa.org
Have questions about Accreditation and the impact of Covid-19 on program management?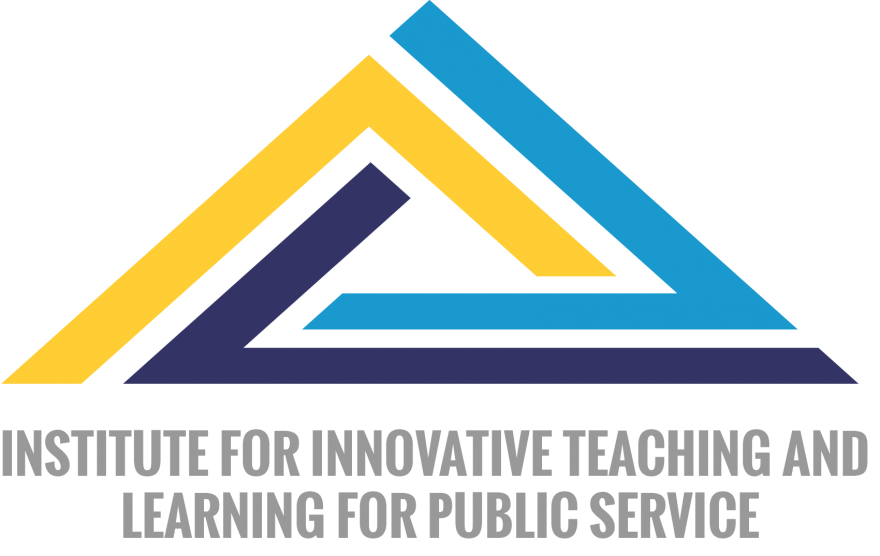 Updated 7/7/20
Getting Started
NASPAA is working to develop materials faculty can immediately begin using in their shift to online coursework. Below are some initial resources.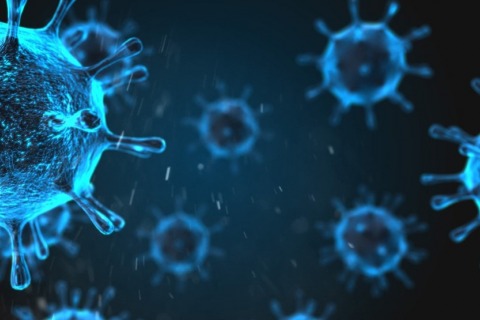 Video Resources
As NASPAA develops additional videos for programs to download you can find them here. If you are interested in providing video resources for NASPAA to share with our members, please scroll down to the bottom of the page to see our Video Guidelines.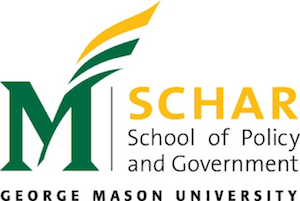 'Understanding and Surviving a Pandemic' A Week of Academic Webinars April 27-May 1, 2020
Each day, a panel of experts from the 
Schar School of Policy and Government
 at George Mason University, guest practitioners, and elected officials will examine a different aspect of the coronavirus crisis, from politics to health care to intelligence. Mark J. Rozell, dean of the Schar School, will host the programs. The virtual sessions are open to the public and may be followed by a question and answer period, if time allows. See below for topics, times, and viewing information.
The COVID-19 pandemic effects have been devastating both in health and economic terms across the globe. Experience around the world suggests that easing off the current lockdown measures even slightly may well accelerate the spread to an unmanageable degree. At the same time, accelerating business failures and rising unemployment suggest that even substantial support through fiscal stimulus measures may not be enough. Once new case numbers are down, there is an urgent need to find an exit strategy from the lockdown that contains the human life and health costs—by flattening the curve—while allowing the economy to get back in gear.
Speakers:
·Maurice D. Kugler, Schar School Professor, Economist, and former Head of Research for the United Nations' annual flagship Human Development Report
·James Olds, Schar School Professor, Neurobiologist, and former Director of Biological Sciences at the National Science Foundation
Though the possibility of a pandemic has been known to public health officials for decades, yet health systems and hospitals have been caught short in having supplies and protocols in place. How is the medical establishment addressing critical issues such as infection control, protecting healthcare workers and the public, community spread, and hospital surge capacity. And how are hospitals faring with regard to shortages of tests and medical equipment? 
Moderator:
Bonnie Stabile, Schar School Associate Professor and Editor of World Medical & Health Policy
Panelists: 
·U.S. Rep. Don Beyer (D-Va.)
·Laurie Schintler, Schar School Associate Professor, Director of the Transportation, Policy, Operations, and Logistics Master's Degree Program
·Saskia Popescu, Schar School Biodefense PhD Alumna, Infectious Disease Specialist and Infection Preventionist
The Postal Service delivers stimulus checks, prescription drugs, medical supplies, the 2020 Census and, come November, mail-in ballots. Listen in as current and former members of Congress discuss the role of Congress in determining the future of the U.S. Postal Service. 
Moderator:
Mark J. Rozell, Dean, Schar School of Policy and Government
Panelists:
·Tom Davis, former U.S. Representative (R-Va.; 1994-2008) and Rector of George Mason University
·U.S. Rep. Gerry Connolly (D-Va.), Congressman Connolly is a senior member of the House Committee on Oversight and Reform and serves as the Chairman of the Subcommittee on Government Operations. In this role, he is responsible for shaping government-wide policy for a broad range of issues, including the United States Postal Service.
·John M. McHugh, former U.S. Representative (R-NY), was chairman of the Oversight Committee's Postal Service Subcommittee for six years, and worked to pass legislation to significantly reform the U.S. Postal Service for the first time since it was demoted from a Cabinet-rank department with passage of the Postal Accountability and Enhancement Act (Pub.L. 109–435) in 2006.
Steven Pearlstein, Robinson Professor of Public Affairs in the Schar School, won a Pulitzer Prize for his Washington Post columns anticipating and explaining the country's 2008 financial collapse. Mason Economics Professor and Bloomberg columnist Tyler Cowen is the author of one of the country's most popular economics blogs, Marginal Revolution. Join them in a conversation that explores the depth of the coronavirus crisis, the lasting ramifications, and possible solutions for repairing the inevitable damage.
Panelists:
·Steven Pearlstein, Robinson Professor of Public Affairs at George mason University and Washington Post Columnist
·Tyler Cowen, Economics Professor and Chairman and Faculty Director of the Mercatus Center, Mason's market-oriented research center
Gathering intelligence is difficult in the best of times, but how do the country's intelligence agencies operate during a global lockdown? How will the jobs of intelligence professionals change after the crisis? Join a conversation between two longtime intelligence leaders as they examine the state of intelligence during a pandemic.
Moderator: 
Laurence Pfeiffer, Director, Hayden Center
Panelists:
·Michael Morell, Schar School Distinguished Visiting Professor at the Michael V. Hayden Center for Intelligence, Policy, and International Security, former Acting Director and Deputy Director of the CIA
·Glenn Gerstell, former General Counsel of the National Security Agency
National leaders in the U.S. and elsewhere are exploiting the coronavirus lockdown to their own benefit. The "elites" are expanding their power over citizens, siphoning money, and creating social discord that may undermine efforts to recover from the crisis. Corruption has never had it so good.
Moderator:
Bassam Haddad, Schar School Associate Professor and Director of the Middle East and Islamic Studies Program
Panelists
·Janine Wedel, Schar School Professor of International Commerce and Policy and Author of Shadow Elite
·Jennifer Victor, Schar School Associate Professor of Political Science and an Expert in Social Network Analysis
Curated List of Resources
Interested in Providing Resources to NASPAA?
NASPAA Video Guidelines
During this unprecedented health crisis NASPAA appreciates faculty who are willing to create and share content regarding the handling of the crisis with other programs.  Given the time constraints on faculty we are not scheduling webinars but are encouraging interested faculty to develop videos that NASPAA can post to this page. This will enable programs who would be interested in using the materials developed to incorporate them into their coursework as they see fit.  Below are guidelines for the development of videos for posting on NASPAA's Website.
Length—Please keep videos to under 20 minutes, ideally videos would be between 10-15 minutes in length.
Quality—NASPAA prefers videos that are completed using web conferencing technology such as Zoom or join.me.  However, we will accept videos done on camera phones as long as they meet the following requirements:

The video is steady (not shaky or hard to watch)

The audio is clear

The video is well lit

Attribution—Upon submission of the video, you should provide the title NASPAA should use, a short description of the contents of the video, and the names and titles of anyone included in the video
Purpose—You should include in your submission to NASPAA: what types of courses the video would we appropriate for (general PA, Local Gov't, Federal Gov't, budgeting, emergency management, etc.), the level appropriate for (graduate, undergraduate, all audiences), the topic of the video, and any competencies covered.
Intellectual Property—Faculty retain the intellectual property of the materials provided to NASPAA and are responsible for the content (it should not be libelous, partisan, etc.)
NASPAA will review all videos submitted and have final approval over what is included on our website.  If NASPAA chooses not to include a video submitted, we will notify the faculty of any reasons why so they may address them and resubmit if they wish.
How to Submit—You can submit videos by emailing them directly to drudy@naspaa.org or by emailing the link to where they may be accessed (depending on file size).  
We greatly appreciate faculty's willingness to develop and share materials during this time!
NASPAA on Twitter
#FridayReads
: "Bridging the academic-practitioner divide: Findings from a survey of public administration faculty and pract…
Jun 15