2019 Statement of Actions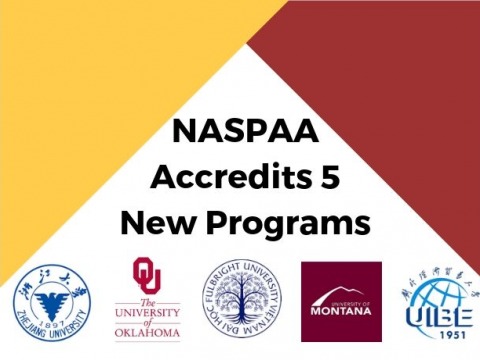 COPRA is pleased to release its 2019 Accreditation Action Statement, the complete list of actions taken at its June 2019 meeting.
The 2019 Action Statement includes five programs accredited for the first time:
Fulbright University of Vietnam, Master of Public Policy
University of International Business and Economics, Master of Public Administration
University of Montana, Master of Public Administration
The University of Oklahoma, Master of Public Administration
Zhejiang University, Master of Public Administration
As COPRA and the Executive Council announced last month, the 2019 Action Statement represents a move toward more transparency and accountability in the accreditation review. These values already define the accreditation process, and COPRA seeks to better meet the accountability needs of its community - accredited programs and their stakeholders - as it balances student, faculty, and employer desires to know about program and student outcomes, with the need for programmatic growth, due process, and privacy.
COPRA is sharing more about individual accreditation actions not only to comply with our "accreditor"-- the Council on Higher Education Accreditation (CHEA) -- who has called for every recognized accreditor to demonstrably model accountability and transparency in its review process -- but also to signal that we are committed to program improvement. Sharing more about accreditation decisions serves as a guidepost to the NASPAA community of where we can improve our support of programs and faculty. 
Stay tuned for the August 30 release of the 2019-20 Roster of Accredited Programs.
Please join us in congratulating all newly accredited and reaccredited programs!