NASPAA Joins INPAE in Colombia to Discuss the State of Public Service Education Across the Americas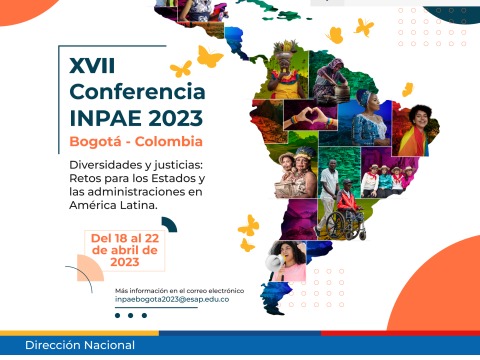 Earlier this month, NASPAA had the honor of participating in the Interamerican Network of Public Administration Education (INPAE) Annual Conference in Bogotá, Colombia .
The NASPAA panel titled "Strategic Planning for Public Affairs Programs" took place on April 19, 2023. Panelists Susan Appe (University at Albany, SUNY), Sandra Garcia Jaramillo (Universidad de los Andes), Orlando J. Hernández Cruz (Universidad de Costa Rica), and Palmira Rios Gonzalez (Universidad de Puerto Rico- Rio Piedras), presented on a variety of topics relating to strategic management of public service education programs. 
Dr. Rios Gonzalez (2018 NASPAA President) offered a brief introduction of NASPAA and the accreditation process, before discussing diversity and the inclusion of historically-excluded groups from public administration. Dr. Appe presented on the adaptability of the NASPAA accreditation process across different educational and geographical contexts. Dr. García Jaramillo, a member of NASPAA's Commission on Peer Review and Accreditation (COPRA), presented on her program's experience with NASPAA Accreditation and challenges presented by the review process, as well as how the program overcame them. Dr. Hernández Cruz discussed the model of his institution, which conducts strategic planning for the degrees at the undergraduate, graduate, and doctoral levels.
NASPAA is committed to ensuring excellent education and training for public service professionals around the globe. We look forward to continuing strengthening the partnership with INPAE as committed in the 2018 Memorandum of Understanding. 
The panelists' presentations can be found below:
https://www.naspaa.org/sites/default/files/docs/2023-04/INPAE_Presentations_NASPAA.pdf
To learn more about INPAE visit https://redinpae.org/