NASPAA's FIRST Case Writing Competition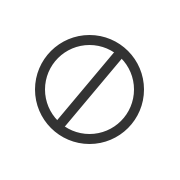 NASPAA ANNOUNCES ITS FIRST Case Writing Competition!
$2000 grant to the winner!
Submissions Closed
NASPAA has launched its new Institute for Innovative Teaching and Learning for Public Service (IITLPS). To celebrate, we're holding a Case Study Writing Competition.  Participants in this year's Teaching Case Study Workshop at the 2019 NASPAA Annual Conference in Los Angeles will be eligible for a $2000 award for the winning case study.
Competition Guidelines
You must have participated in the Case study workshop on Wednesday, October 16  at the NASPAA Annual Conference.
Submit a  max. 2 page outline of the teaching case you are proposing to write, to drudy@naspaa.org, with subject line "Case Writing Competition Proposal." The deadline for all proposals is  FRIDAY DECEMBER 20, 2019, 12 midnight eastern standard time. NASPAA will appoint the review committee, and all judges' decisions are final.
Please attach a cover page to the 2 page proposal (which will be separated during judging) containing the following:​​​​​

author information (name, title, institution, email)
designated policy area(s) and courses for which the case is intended for use, and any other pertinent information.
which NASPAA accreditation universal competencies are addressed.

Eligibility: The author must be at a NASPAA member program, and if more than one author, the principal submitter must be at the program.
The proposed case must connect to helping students achieve one or more of NASPAA's universal competencies as expressed in our Accreditation standards (https://accreditation.naspaa.org/wp-content/uploads/2017/01/standard-5-text-ssi.pdf)
It must be a NEW case study, and cannot have been released anywhere prior to your submission.
The case author will retain ownership of the case content. Once delivered to NASPAA, NASPAA can disseminate the case in any way it chooses, and retain control of the package in which the case is embedded, and distribution rights.
The case must be submitted no later than March 1, 2019, and once it has been assessed by the NASPAA judges for completeness and quality, the author will be sent a check for $2000. If more than one author, the grant will be divided among them. (Late completion of the case will result in a daily 3% reduction in the amount of the grant).
 The judges will evaluate case proposals according to the following criteria:
Quality and appropriateness of format, content, structure, and style. IITLPS seeks submissions of exceptional quality that demonstrate good practice in case writing and teaching guidance.
Value to the teaching and learning enterprise. Cases that are likely to invite lively engagement in fundamental issues and contribute to the learning of important concepts and skills are especially welcome.
Timeliness and timelessness. Both new cases that fill important and emerging curriculum gaps and those that remain resilient in long and widespread use will receive special consideration.
Classroom utility. Inherent teachability across a range of teaching contexts and audiences, and successful classroom use as related in teaching and usage notes that provide thorough analysis and detailed teaching suggestions, are particularly valued