Global Positioning Committee Report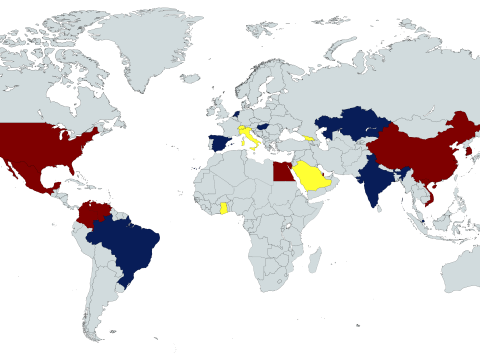 More than a decade ago, NASPAA expanded its mission beyond the borders of the United States to champion public service education around the globe. As early as 2008, NASPAA took steps to remove barriers from international membership. NASPAA now provides programs and services, notably accreditation, to programs in Europe, Asia, the Middle East and Africa, Latin America and the Caribbean.  For example, the 2023 simulation student competition included host sites in Columbia, Egypt, the Netherlands, and Vietnam.    
Through the network's recent strategic planning process, members called for an assessment of NASPAA's global position and the services it provides to programs in countries outside the United States. President Trevor Brown created a 7-member ad hoc committee on NASPAA's Global Position. The Committee was charged with conducting an assessment of NASPAA's Global Position and offering guidance to NASPAA's Executive Council.  The tasks, objectives, and findings of the committee are presented in different sections of this brief report.
Members of the Global Position Ad Hoc Committee:
Mohamad Alkadry (Chair), University of Connecticut
Jerry Zhao, Zhejiang University
Kurt Zorn, Indiana University, Bloomington
Dana Michael Harsell, University of North Dakota
Jennica Larrison, University of Baltimore
Elaine Yi Lu, John Jay College, City University of New York
Palmira Rios, University of Puerto Rico (past-NASPAA president)