2022 Accreditation Institute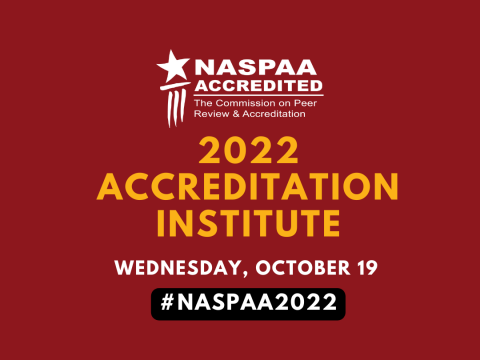 The 2022 Accreditation Institute will be held October 19, 2022 – part of the NASPAA Workshop Series offered as part of the NASPAA  Annual Conference. 
The Accreditation Institute is a one-day event for academic program directors and faculty seeking to learn about accreditation for masters-level public service degrees. Attendance is free to registered NASPAA Annual Conference attendees. The day is designed to provide tools to be successful in mission-driven, outcomes-oriented, evidence-based strategic program management.  
More details at Accreditation Institute Page.