2020 NASPAA Annual Conference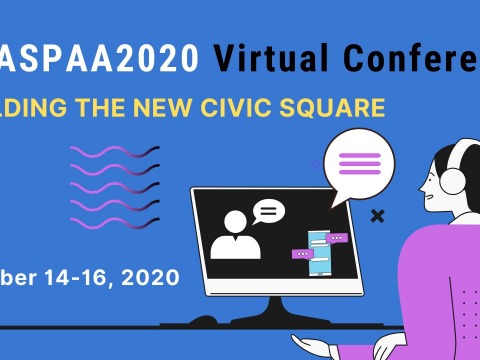 #NASPAA2020 Will Be VIRTUAL!
View Format & Schedule  Register now
In light of the COVID-19 global public health crisis, the 2020 NASPAA Annual Conference will be held as a VIRTUAL EXPERIENCE this year to ensure the safety and accessibility of the NASPAA community. Although, we are not able to gather in-person in Chicago this year, we are excited to be able to learn and connect virtually in a new, innovative, and sustainable way!
The 2020 conference will be NASPAA's first-ever virtual conference and occur as originally planned on Wednesday Oct. 14, Thursday Oct. 15, and Friday, Oct. 16. Attendees will be able to hear from live keynote speakers, engage in panel discussions live and on-demand formats, participate in workshops, and connect with colleagues new and old all in a new digital environment.
This year's theme, "Building the New Civic Square", is clearly timely and significant to every program. NASPAA received a record number of panel proposals this year! This is an amazing testament to the NASPAA community and public service education, and it reinforces the importance of our annual conference as an opportunity to convene – there are important issues, ideas, and research to discuss. The conference committee completed the difficult task of evaluating proposals, and notifications have been sent to all conveners on the status of submissions and the format of accepted proposals. 
We look forward to sharing a compelling agenda with relevant and enlightening sessions, where attendees will be able to engage with content, learn what other schools are doing, and connect with peers. Please stay tuned as we prepare for this new virtual experience… more details will be shared in the coming weeks.  Conference page
Finally, NASPAA is thrilled to announce that next year we will be in Chicago, and we look forward to rebooting plans with our host schools for the 2021 conference in the Windy City.