2020 NASPAA Annual Conference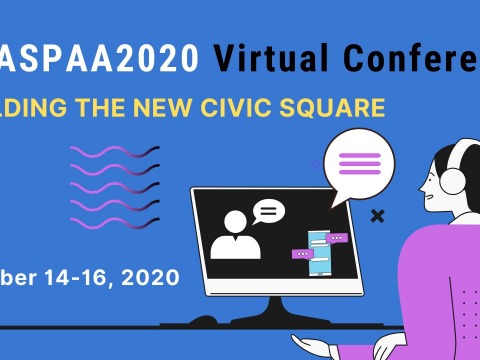 NASPAA's Fall Conference WILL Go on!
Given the ongoing public policy and management challenges surrounding COVID-19, now more than ever, it is so important for our network of more than 300 member schools to support each other and our community of public service educators.
This year's theme, "Building the New Civic Square," is timely and significant to every program, and we know you have something to say. At this point, we fully expect by October we will return to business as usual and be able to meet in person for #NASPAA2020 in Chicago. However, if this is not the case, the conference will take a hybrid or virtual form. We encourage all of our members to continue to submit your panel proposals!. At the same time we are mindful that many of you are otherwise occupied and working to put new unprecedent plans in place on your campus. Therefore, we are extending the deadline for panel proposal to Friday, May 1, 2020. We would like to assure you that if you submit a proposal that is accepted, you will be able to present it—in whatever form best fits the situation in October. So don't hesitate to submit—your colleagues will want to hear your voice, your ideas, your experience, your research. The success of our annual gathering depends on that.
We will continue to monitor the international public health situation, and in June, our Executive Council will make the decision as to whether the conference will be in-person, hybrid, or virtual. But please know – the conference will go on: your work in educating the next generation of public servant is too important for it not to! We will be following all guidelines set forth by our federal and local governments and health agencies. We are also in close contact with local Chicago authorities and member schools. In addition, we are working with the hotel to ensure that proper control measures and best practices are being implemented.
As in years past NASPAA will have opportunities to promote your school in conjunction with the conference. Information on making reservations for Sponsorship, Advertising, and Exhibiting will be posted in mid-April and all principal reps will be notified.