2023 Site Visitor Training Now Open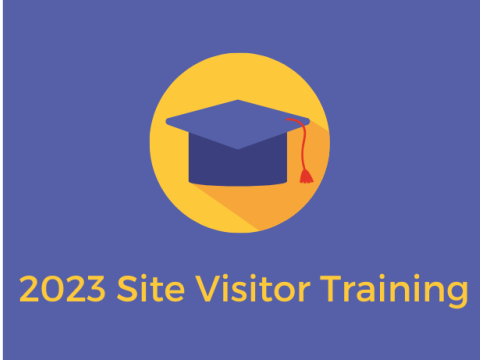 The 2023 NASPAA Online Site Visitor Training has officially opened! This training covers all the information to successfully participate in the site visit. After completion, participants qualify to serve as a NASPAA Accreditation site visitor. 
Site Visitors serve as the "eyes and ears" of COPRA and are an integral part of the accreditation process. A Site Visit normally lasts two and a half days, and is an opportunity for Site Visitors to advance the continuous development of quality and excellence in public service education. 
A site visit team typically consists of three individuals - a Chair, an Academic, and a Practitioner. New site visitors can serve as an academic or practitioner. The academic member of the visit is an associate professor or above and has expertise in public and nonprofit service. The practitioner is someone who has 7+ years of experience in the field of public service and whose area of expertise fits a MPA, MPP, nonprofit management or similar graduate degree. 
We are especially seeking: 
Women faculty from NASPAA accredited programs.

Associate professors and above from NASPAA accredited-programs housed at HBCUs and other minority-serving institutions.

Associate professors and above from underrepresented groups (people of color, programs outside of the US).

Practitioners from underrepresented groups who are familiar with public and nonprofit affairs, policy, and administration curricula and with workforce needs.
To find out more information about the site visit process visit our website. 
If you would like to enroll in the 2023 Online Site Visitor Training, please email Shaun Gabrielli, Accreditation Associate, at gabrielli@naspaa.org by Friday, July 28.