2019 South Asia Public Affairs Conference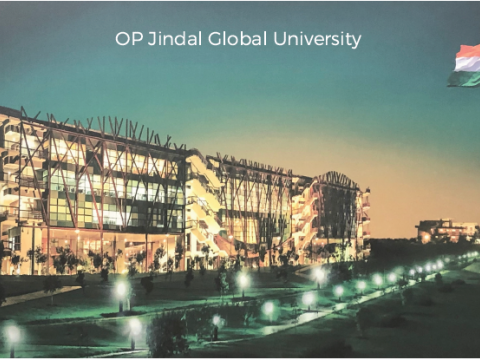 2019 South Asia Public Affairs Conference
Governance in an Era of Inequality: Training the Next Generation of Policy Practitioners in South Asia
Hosted by NASPAA & O.P. Jindal Global University 
NASPAA held its first-ever regional conference in South Asia, with our exceptional partner and host, the Jindal School of Government and Public Policy (JSGP) and its Dean, R. Sudarshan. On the 25th and 26th of February, 2019, a number of NASPAA participants traveled to New Delhi and then to Sonipat, Haryana, the location of the 10-year old OP Jindal Global University (JGU), to participate in the event-which drew attendees from five South Asian Countries as well as the United States. JSGP also provided a special opportunity for exchange among generations of scholars by inviting local students, young academicians and more advanced scholars. 
The theme was "Governance in an Era of Inequality: Training the Next Generation of Policy Practitioners in South Asia." The conference, organized by NASPAA's South Asia subcommittee (chaired by Uday Desai, U of New Mexico) and JSGP, opened with a plenary featuring the head of JGU and Pratap Mehta, the Vice-Chancellor of Ashoka University. He cited 3 big challenges for public policy education (don't fight the previous war, acknowledge politics, and use systemic and structural thinking without relying on it as an alibi). The opening panel then took up the theme of public policy education in South Asia. Yamini Alyar, the president of the Center for Policy Research in New Delhi, argued that public policy education provides a vital disciplinary core that enables us to visualize the long term, and we can bring decision-making about the long term right into the present debate. She also added some points about how policy study is funded and the demand for impact (which can prevent the study of long term concerns), and other members of the panel were quick to concur with that point, and to add their own perspectives, from Sri Lanka, Bangladesh, and Nepal. JSGP Dean Sudarshan and Shakil Ahmed (Jahangirnagar U, Bangladesh) tackled what constitutes the best mix of disciplines in an MPP/MPA program to position it for the years ahead-Economics? Law? Planning? Decision science? Engineering? 
On their panel, Greg Lindsey (U of Minnesota), David Campbell (Binghamton U), and Alasdair Roberts (U of Massachusetts Amherst) addressed how to pursue quality in program design and operation, and sparked a lively discussion with some of the South Asia program directors in attendance about how to do it on the ground in an environment of newly launched programs and resource constraints. On a subsequent panel, Triparna Vasavada (Penn State Harrisburg) discussed the technical aspects of the policy evaluation process and the challenges it presents, whereas, Milindo Chakraborty (MSGP) presented his experience working with the government of India on policy evaluation. NASPAA Executive Director Laurel McFarland, presented a panel with Chagun Basha of the Indian Institute of Science, on what works and what doesn't in the graduate training of public sector employees. Indian schools of public policy and management are continuing to find their way in a culture of government-provided nondegree training for civil servants. Anil Deolalikar (UC Riverside) moderated a discussion on the job market for MPP/MPA graduates to discover some interesting differences between India and the U.S. In particular, most of the MPP/MPA graduates in India take up jobs in the nonprofit sector, particularly NGOs and think-tanks, with very few pursuing government jobs (owing to the inflexible entry requirements into government positions). Anil Deolalikar also moderated one of the most provocative panels of the conference: a session on pollution, health and inequality-and how they need to be brought right into the core curriculum - and looked at in an integrated, holistic manner - in Indian public policy programs. 
Reflecting NASPAA's rising interest in experiential learning around the globe, Anand Desai (Ohio State U and NSF) presented on simulations with a Bengaluru nonprofit, Fields of View, and Kent Weaver (Georgetown U) discussed how to teach and write cases for the classroom. Uday Desai (U of New Mexico) along with Greg Lindsey (U of Minnesota) and Anish Sugathan (Indian Institute of Management) addressed how best to design internships and capstones for MPP/MPA students. Uday also moderated a panel on the long term sustainability of public policy programs in South Asia: are there careers for these graduates? 
And finally, in a closing session held in downtown New Delhi with government policy makers, there was a focused discussion on how inequality has threaded through India's policy challenges in recent years. Jairam Ramesh led off with a talk poking everyone that inequality has not been a central element of political economy discourse in India, but that it should be, especially now that the consequences of inequality are coming into focus, particularly access to health care and education, and the resulting keen need for reform of public systems of delivery to address social inequality. Attendees were left with a sense of how vexing the policy challenges are facing India, and more broadly, South Asia, but what opportunities there are for committed graduate students to put their training in everything from data analysis to combating social inequality to work in solving them. The students at the conference were a living testament to a promising future for public policy and management in South Asia: their participation, their questions, and their willingness to raise important issues deeply impressed NASPAA participants. NASPAA hopes to continue its work with South Asian schools, to bring our colleagues' valuable perspectives on sustainable development, environmental health, and inequality to global public affairs education.