2019 Accreditation Institute Highlights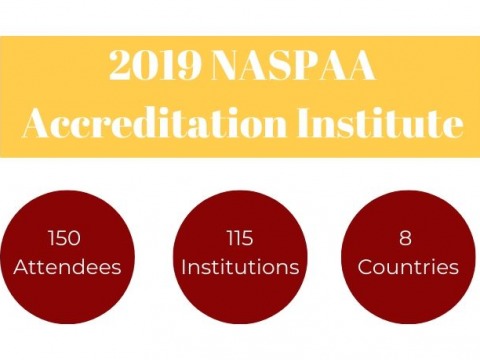 On October 16, NASPAA and COPRA welcomed over 150 attendees to the 2019 Accreditation Institute. Participants representing 115 institutions in 8 countries gathered in Los Angeles, California to learn about NASPAA Accreditation. The 2019 Institute was facilitated by  Dr. Jade Berry James (North Carolina State University) and Dean Charles Menifield (Rutgers University- Newark).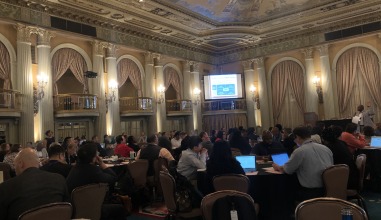 Now in its sixth year, the Accreditation Institute is based around an interactive, flipped classroom, using a combination of video modules and experiential and skills-based learning to touch on each of the 7 NASPAA Accreditation Standards. This day-long workshop is divided into six hour-long sessions focusing on mission-driven assessment and strategic program management. The philosophy of the training is focused around the elements of managing a program effectively: mission-driven, outcomes-oriented, evidence-based.
The success of the Institute would not have been possible without the support of our generous sponsors: Auburn University at Auburn, Texas A&M University, University of North Texas, and West Chester University. 
All Institute materials, including handouts and slides, can be found here. To learn more about NASPAA Accreditation, visit naspaa.org/accreditation.
We look forward to seeing many of you at the 2020 Accreditation Institute in Chicago!