NASPAA Joins INPAE in Chile to Discuss the State of Public Service Education Across the Americas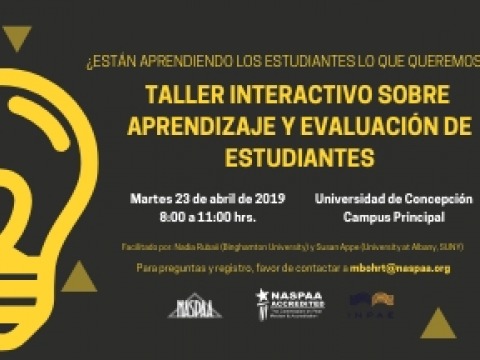 By Emily Stone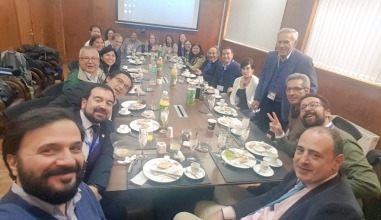 Engaging with public service issues on the international stage is an important part of NASPAA's work. Earlier this year NASPAA was thrilled to be part of the Interamerican Network of Public Administration Education (INPAE) Annual Conference in Concepcion, Chile.
Palmira Rios, NASPAA President, and Robert Orr, NASPAA Vice President, attended the conference to engage in conversations on the state of public service education in North America. This opportunity allowed for all involved to learn from one another's successes and challenges, especially with issues concerning the impact of government agendas on public service program development.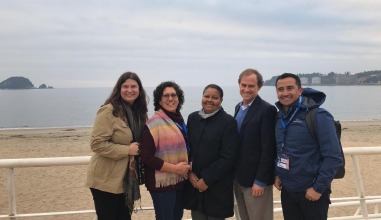 As part of the conference activities, NASPAA also sponsored a workshop on student learning and assessment. The interactive workshop, facilitated by Nadia Rubaii (Binghamton University) and Susan Appe (University at Albany, SUNY), demonstrated how well-designed, mission-based student learning assessments can contribute to strategic program management. The workshop materials, which are accessible to all via the NASPAA website here, provide resources for programs interested  in programmatic improvement.
NASPAA's continued partnership with INPAE speaks to the value of building relationships that cross international borders. Learning and listening. Teaching and sharing. Each of these concepts is critical to the development of public service programs across a global spectrum. We are thankful for organizations like INPAE for helping create spaces where such information can be exchanged.
Emily Stone is a 2nd year Master of Public Administration student at the University of Georgia. Originally from Marietta, Georgia, she is interested in nonprofit management and communications. Emily is NASPAA's Communications Intern for the summer of 2019.