Meet Utah Valley University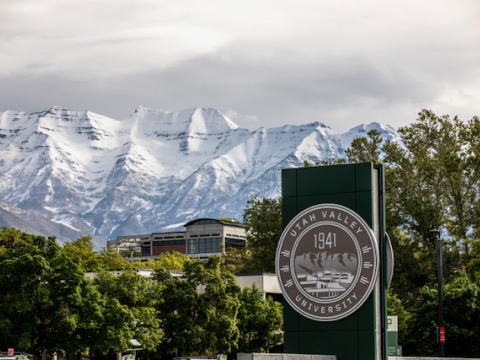 Utah Valley University's online Master of Public Administration program offers a flexible and accessible path to obtaining a graduate degree in public administration. Designed to accommodate the needs of working professionals and individuals seeking to advance their careers in the public sector, UVU's online MPA program provides the convenience of remote learning without compromising the quality of education.  
UVU's MPA program began in 2017 as a Master of Public Service program, targeting criminal justice and emergency services professionals as the ideal student profile. As the program has increased in popularity with students and professionals with a wide range of career experience and interest in the public sector, UVU rebranded the program's name to a Master of Public Administration. This name change reflected the curriculum better and provided a more recognizable degree for its graduates.  
The MPA program takes an interdisciplinary approach and is taught by highly qualified faculty from the departments of political science, emergency services, criminal justice, business, public health, and others at UVU. We decided to join NASPAA to collaborate with other institutions in the field of public policy and administration. We are seeking accreditation to demonstrate our commitment to quality, enhance its reputation, and benefit the students and the institution. We recognize that accreditation serves as a mark of quality assurance and demonstrates to students, employers, and other stakeholders that the MPA program at UVU is committed to maintaining the highest standards of education.