Marketing Your Accreditation: Press Kit for Accredited Programs Released!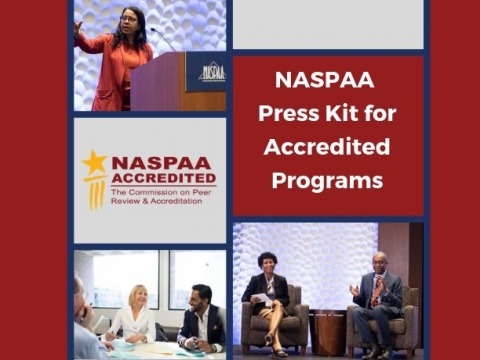 Earning NASPAA Accreditation is a major accomplishment and something of which the accredited program should be proud! NASPAA Accreditation signifies a program has undertaken a rigorous process of peer review and signals a commitment to continuous program assessment and improvement. 
NASPAA Accredited programs have a simple and easily recognized way of communicating their accreditation to stakeholders: the NASPAA Accredited logo. 
To support programs in communicating its NASPAA Accredited status and celebrate this important success, we have released the Press Kit for Accredited Programs, which includes:
Guidelines for use of the NASPAA Accredited Logo

Examples and templates for social media platforms

Downloadable graphic elements 

Sample press release

Tips and ideas on how to promote your accreditation

And more!
The NASPAA Press Kit for Accredited Programs can be found here. You can download the NASPAA Accredited logo in different formats here. 
We look forward to seeing the global community of over 200 accredited programs brag about this important achievement! And don't forget to tag us! #NASPAAAccredited @naspaa