Career Professionals Meeting
NASPAA's annual Career Professionals Conference is designed to provide information about career paths for students in public administration and public policy programs, allow for networking among staff and faculty leading career development efforts at NASPAA schools, and learn about programs and best practices offered by NASPAA colleagues around the country.  
2019 #NASPAACAREER MEETING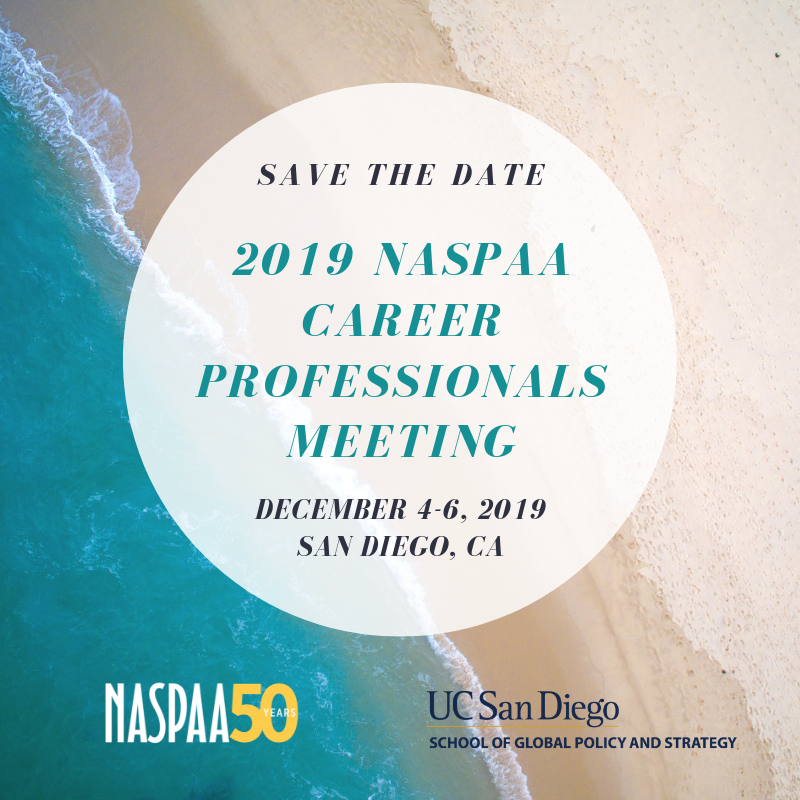 2018 NASPAA Career Professionals Conference Recap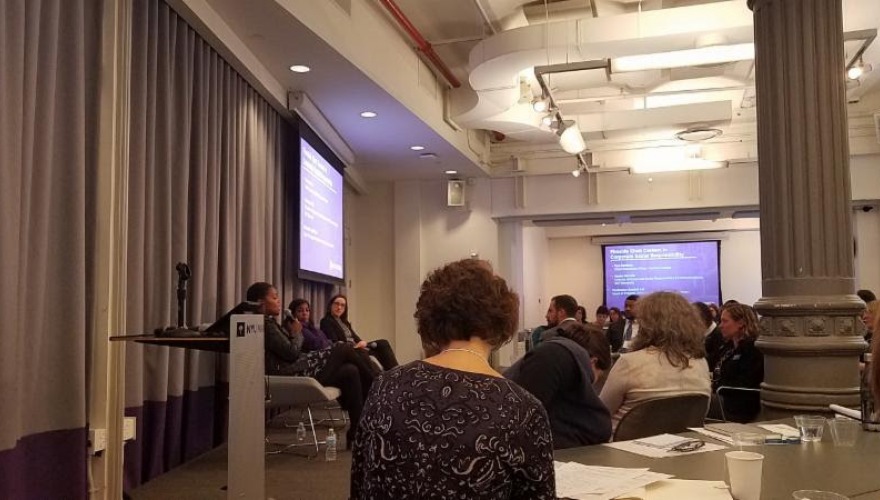 NASPAA thanks the Wagner School at New York University for hosting this year's NASPAA Career Professionals Conference, December 5-7th in NYC. Attendees discussed: Connecting Talent to Government; Careers in Corporate Social Responsibility; Best Practices (networking; mock interviews, leveraging data, etc.); Careers in Global Development; Careers in Health Care Policy and Strategy; Collective Intelligence; and Mindfulness.  You can download a copy of the agenda, as well as info on the speakers and fellowships.  
NASPAA Thanks the 2018 Planning Committee!  
Stephanie Boomhower, UC San Diego  
Denise Burchard, Northern Illinois University  
Rachel DuBois, NYU Wagner (CO-CHAIR)  
Pat Eaton, NYU Wagner  
Suzanne Grossman, Baruch College  
Tom Hernandez, NYU Wagner (CO-CHAIR)  
Hannah Rose Hintz, University of Virginia  
Allie Hutchinson, The Ohio State University   
Linda Kowalcky, Northeastern University  
Elaine McBeth, William & Mary  
Shannon Merchant, University of Washington  
Jill Rockwell, University of Virginia  
Emily Sharples, Princeton University  
Marny Smith, Baruch College  
Natalia Trujilio, The City College of New York  
Meagan Van Gelder, University of Nebraska