2022 NASPAA Admissions Meeting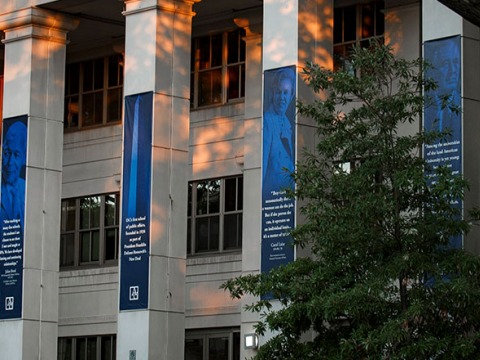 2022 NASPAA Admissions Professionals Meeting Thursday, June 23 | 

10:00 am to 4:00 pm EDT
In-Person Meeting (with virtual attendance option via Zoom)
Hosted by American University School of Public Affairs
NASPAA's Admissions Professionals Meeting is a one-day annual gathering for member schools to discuss issues and trends pertaining to admissions, such as recruiting and financial aid. This year's agenda will also include opportunities to discuss how our schools and admissions have responded to the COVID-19 pandemic and are resetting to a new normal. NASPAA will present the findings from its annual membership survey on admissions and new enrollment. Program directors from schools without dedicated admissions staff are welcome!
Note: All times are listed in Eastern Daylight Time (EDT)
Virtual attendees will receive an agenda with Zoom link the day before the event.
Registration is $40.
Location:
American University School of Public Affairs,Kerwin Hall 301,4400 Massachusetts Avenue NW,Washington, D.C. 20016
Thank you to the School of Public Affairs at American University for hosting and the planning committee.
2022 Admissions Meeting Planning Committee:
Jennifer Forney (CHAIR), American University
Kristina Bonfiglio, George Mason University
Lindsey Duble-Dice, The George Washington University
Merida Escandon Gasbarro, The New School
Taryn Faulkner, University of Maryland
Cynthia E. Lynch, Hawaii Pacific University
Elaine S. McBeth, The College of William and Mary
Alicia Miles, University of Montana
Cara Y. Robinson, University of North Carolina at Chapel Hill
Alex Thomas, University of Arkansas