2021 Accreditation Institute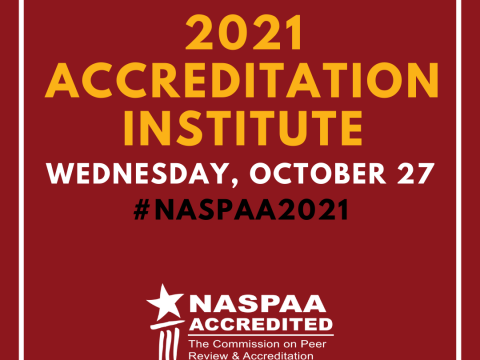 Start planning now! The 2021 Accreditation Institute will be held October 27, virtually, as part of activities for the 2021 NASPAA Annual Conference.
Anyone interested in learning more about NASPAA Accreditation is encouraged to attend. Programs seeking (re)accreditation in the short-term – programs in the 2022-2023 and 2023-2024 cohorts – are especially encouraged to attend.
WE HOPE TO SEE YOU THERE!
Go to 2021 Accreditation Institute page