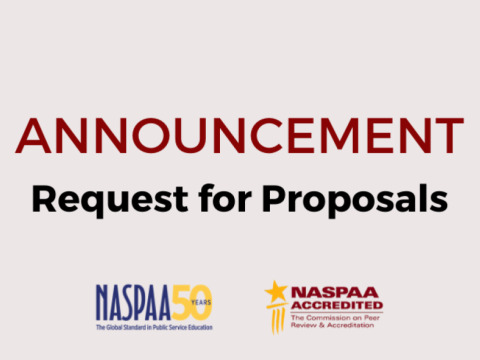 The Commission on Peer Review and Accreditation (COPRA) of the Network of Schools of Public Policy, Affairs, and Administration (NASPAA) seeks a consultant or team of consultants to present and/or design a one-day educational seminar (Accreditation Institute) in late March or April 2020 for faculty from master's degree programs seeking to learn about NASPAA Accreditation for public service education. The curriculum will target those programs planning to seek or seeking NASPAA accreditation through a high level of interaction and participants should leave with practical strategic management strategies to implement at their home institutions.
The overarching goal of the Accreditation Institute is to reinforce the efficiency, confidence, and competence with which programs navigate the NASPAA Accreditation process. The training should advocate for the value of strategic program management, including outcomes-based assessment and mission-driven evaluation, and maximize the readiness of participating programs to seek accreditation. Participants should leave equipped with the knowledge and skills to implement mission- and outcomes-based strategic planning tools within their programs. 
For more details and requirements, please review the Request for Proposals.