Welcome the new JPAE Editors!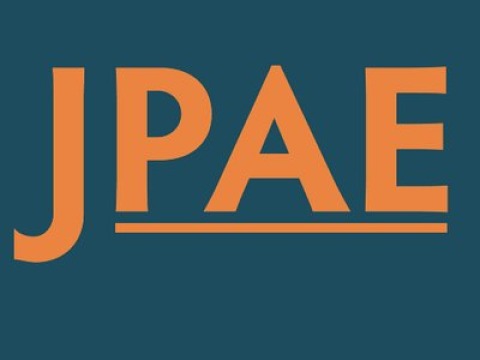 NASPAA would like to officially announce and congratulate the new co-editors for JPAE - Dr. Sara Rinfret and Sarah Young. Rinfret and Young are joined by a remarkable editorial team, starting January 1, 2024. We would like to also thank the outgoing co-editors Drs. Bruce McDonald and Will Hatcher for their tremendous work over the last several years. 
JPAE Co-Editors:
Sara R. Rinfret, is currently an Associate Vice Provost, Faculty Affairs and Professor of Public Administration at Northern Arizona University. She has more than a decade of higher education leadership experience serving in roles such as Acting Dean, Associate Dean, Chair, and Master of Public Administration Director. Her scholarship is globally recognized in the areas of regulatory policy, environmental policy, women and government, public administration, and the scholarship of teaching and learning. Dr. Rinfret is excited to continue the strong trajectory of JPAE, supporting the scholarship of teaching and learning.  
Sarah L. Young, is a Professor of Public Administration and Director of Research for CARE Services, a campus support program for students who experienced foster care or homelessness at Kennesaw State University. Dr. Young's research uses systems-based approaches to study the intersection of nonprofit and public management, equity, and public crises. Her scholarship is routinely published in leading academic journals and national news outlets. In 2022, Dr. Young won the American Society of Public Administration - Section on Nonprofit's Best Paper Award, the Journal of Public Affairs Education's Outstanding Article Award, and the university's Emerging Leader Award. Dr. Young is passionate about the scholarship of teaching and learning, especially in relation to making academia a more equitable environment.
Pedagogical Practices Editor: Sean McCandless, is an Associate Professor at the University of Texas – Dallas. His research centers on how accountability for social equity is achieved. Dr. McCandless co-edited several social equity books, which are highly respected and considered seminal to the field. He is also the co-founder of the Journal of Social Equity and Public Administration. Dr. McCandless regularly publishes in several top scholarly venues, including the top journals Public Administration Review and Public Administration and has edited seven scholarly journal special issues on social equity. Dr. McCandless was awarded the 2021 University Scholar Award, the highest faculty award in the University of Illinois System.
Book Review Editor: Michelle Pautz is Professor of Political Science and Associate Dean for Curriculum and Academic Student Success in the College of Arts and Sciences. Prior to her role in the College, she served as the Assistant Provost for the Common Academic Program and the director of the MPA program.  Dr. Pautz teaches a range of undergraduate and graduate courses, focusing on environmental policy, government administration, and regulation, and film and politics.  Dr. Pautz won the 2016 Alumni Award for Faculty Teaching and has published nine books and 30+ journal articles on topics ranging from the implementation of environmental regulations to the depiction of government in film to increasing information literacy through class projects.  
Engagement Editor: Sungdae Lim, Ph.D. is an Assistant Professor of Public Administration at Sam Houston State University. Dr. Lim's research specializes in public and nonprofit management with particular agendas on public service innovation and governance, leadership and organization theory, organizational sensemaking, social equity, and community engagement. His research has appeared in multiple refereed journals, including Nonprofit and Voluntary Sector Quarterly, Nonprofit and Management Leadership, Journal of Civil Society, Nonprofit Policy Forum, International Journal of Public Administration, Journal of Public Affairs Education, and Journal of Public and Nonprofit Affairs, as well as to be published book chapter series on public management and nonprofit governance.
Digital Engagement Editor: Ana Maria Dimand, Ph.D. is an Assistant Professor of Public Policy and Administration in the School of Public Service, at Boise State University. She completed her Ph.D. in Public Affairs and a Graduate Certificate in Public Finance, Procurement, and Contract Management, at Florida International University, Miami. Prior to her graduate studies, she served as a legal advisor for a central government organization in Bucharest, Romania, specializing in public procurement. Dr. Dimand's research focuses on public management and policy, specifically on issues related to government contracting, collaborative governance, innovation, and sustainability.
Assistant Student Editor: Noah Copeland is a first-year MPA student at Kennesaw State University. He received his Bachelor of Science in Political Science from Middle Georgia State University in 2023. Noah received special congressional recognition and a local government proclamation for his contributions as an Americorps alumnus.