NASPAA Site Visitor Training @ ICMA 2019!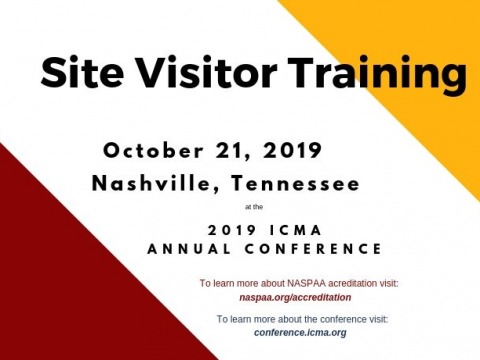 Interested in becoming a NASPAA Site Visitor? Join us at the 2019 ICMA Annual Conference for a training. This session will touch on logistics of the site visit process, as well as the NASPAA Accreditation Standards. 
This training will take place Monday, October 21, 2019 @ 9:30a.m. 
If you are interested in attending this training session, reserve your spot at copra@naspaa.org. Be sure to watch our training videos prior to the training, and bring your friends!