Host the 2024 Simulation Competition!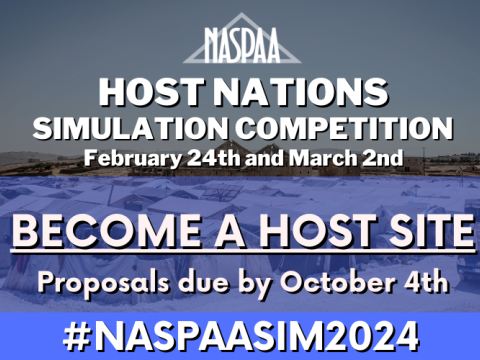 NASPAA is seeking enthusiastic member schools to serve as host sites for the 2024 NASPAA Global Student Simulation Competition. Host sites have the opportunity to create a meaningful, educational and exciting day for students from around the world as they compete and network in an immersive learning event while using a computer simulation designed for public service education. The Host Nations Simulation by DMS Academy is an opportunity for students to practice many of the skills required for effective policy-making, such as negotiation, data analysis, and team management. If you are interested in hosting, please click the link below to submit a brief proposal by October 4, 2023. 
Please email questions to Alex Minkoff at minkoff@naspaa.org.