Host the 2023 NASPAA Student Simulation at Your School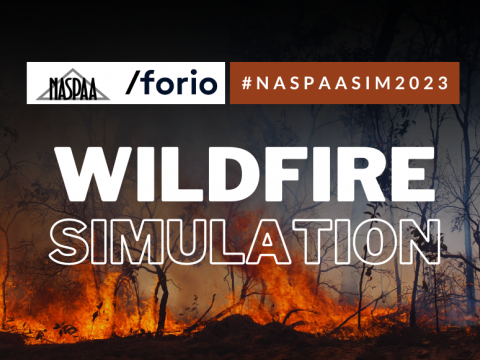 SEEKING PROPOSALS TO HOST: THE 2023 NASPAA STUDENT SIMULATION COMPETITION 
Deadline to Apply: Monday, September 12th, 2022
NASPAA is seeking enthusiastic member schools to serve as host sites for the 2023 NASPAA Global Student Simulation Competition. Host sites have the opportunity to create a meaningful, educational and exciting day for students from around the world as they compete and network in an immersive learning event while using a computer simulation designed for public service education. If you are interested in hosting, please submit a brief proposal to Alex Minkoff at minkoff@naspaa.org by September 12th, 2022.
Please address the following criteria:
Location: Where is your campus located? What options are there locally for dining and entertainment? What are the local lodging options and room rates? Please specify how close the lodging accommodations are to the competition site and if they are walkable. If outside of the United States, please list the visa requirements for students traveling from other countries.
School/Facilities: What event facilities do you have available for the meeting room? Are you willing to donate technical staff time and campus resources in kind, including A/V equipment? 
Staffing: Who will be the on-site host leader? Who will be the on-site technical support? Both will need to be present for the entirety of the competition event. Will there be other support staff available?
Safety and Hybrid Options: There is a likelihood that we will still need to take COVID precautions. How will your school be able to accommodate safety and sanitation?