Site Visitor Training at ICMA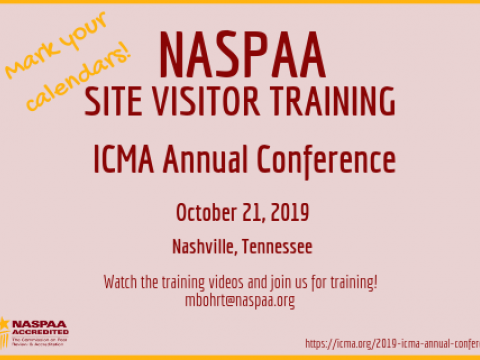 Interested in becoming a NASPAA Site Visitor? COPRA is pleased to host a training at ICMA this October:
The training session will touch on logistics of the site visit process, as well as the NASPAA Accreditation Standards. If you are interested in attending our training session, RSVP to copra@naspaa.org  and be sure to watch our training videos prior to the conference!