2019 NASPAA Career Professionals Meeting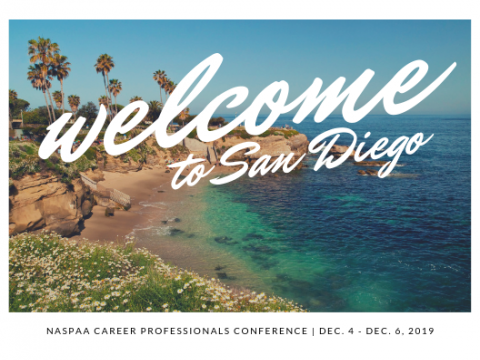 2019 #NASPAACareer Professionals Meeting
What:
NASPAA's annual Career Professionals Conference is designed to provide information about career paths for students in public administration and public policy programs, allow for networking among staff and faculty leading career development efforts at NASPAA schools, and learn about programs and best practices offered by NASPAA colleagues around the country. 
When: December 4-6, 2019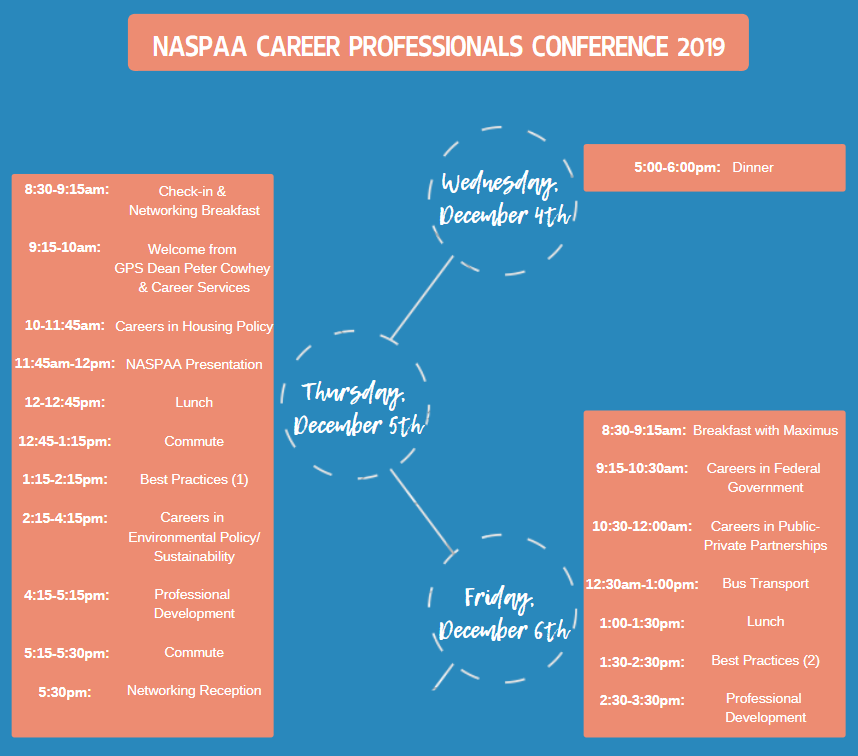 Where:
UC San Diego School of Global Policy and Strategy (GPS) San Diego, California
Who:
Career Development professionals are the primary audience for this conference, but we encourage faculty or staff from NASPAA schools who are interested in delving more deeply into career development, as well as NASPAA member employers who would like to deepen connections with career professionals to attend!
Note: Only NASPAA members can attend this event
Registration:
Registration is $210.
To pay by check, please download a registration form. 
Accommodations:
Estancia Hotel & Spa: call 855-430-7503, mention NASPAA Career Professionals Conference when booking or click here to reserve online (Group Code: GPS1219). Discounted rate is $199 per night. Hotel discount blocks will expire on November 20th.
Weather:
How warm is San Diego in December?
In most years, San Diego averages a daily maximum temperature for December that's between 63 and 67 degrees Fahrenheit (17 to 19 degrees Celsius). The minimum temperature usually falls between 47 and 50 °F (8 to 10 °C). December is the coldest month overall for San Diego and the 20th to 24th are its chilliest days.