Data Science White Papers Posted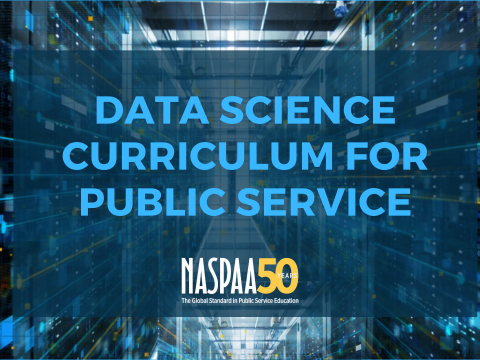 NASPAA is delighted to announce the winners of the competition, generously supported by Schmidt Futures and the Overdeck Family Foundation, to write White Papers on a Data Science Curriculum for Public Service.
Almost 30 proposals were submitted from organizations across the country and world, and many innovative and creative ideas were explored. The team selected to address the question of "What are the elements of successful approaches for establishing and maintaining a secure facility to access confidential government data?" was from:
| | |
| --- | --- |
| Andrew Young School of Policy Studies, Georgia State University: authors Maggie Reeves and Robert McMillan  | |
There were two teams selected to address the question of "What are the elements of successful curricula or pedagogical models that both develop capacity to solve public policy problems and leave explicit space for local experimentation and modification?" They were: 
| | |
| --- | --- |
| Cornell University; authors Elizabeth Day, Maria Fitzpatrick and Thomas O'Toole | |
| University of Illinois at Chicago; Stephen Kleinschmit | |
The white papers will be discussed at a NASPAA session in October. We will also be hosting a convening of interested parties on October 17 at the fall conference - if you are interested in participating, please email datascience@naspaa.org and we will make sure that you receive the logistical details. All those who submitted white paper proposals are encouraged to attend-- this is an exciting and ongoing community discussion!