COPRA Releases 2020 Accreditation Action Statement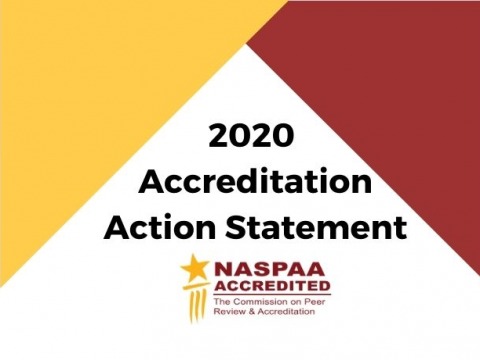 COPRA is pleased to release its 2020 Accreditation Action Statement, the complete list of actions taken at its June 2020 meeting.
The 2020 Action Statement includes two programs accredited for the first time:
Master of Public Policy at Doha Institute for Graduate Studies (Qatar)

Master of Science in Urban Policy and Leadership at Hunter College, CUNY (USA)
The 2020 Action Statement is continued evidence of COPRA and the Executive Council's commitment to transparency and accountability in the accreditation review. These values already define the accreditation process, and COPRA continues to seek to better meet the accountability needs of its community - accredited programs and their stakeholders - as it balances student, faculty, and employer desires to know about program and student outcomes, with the need for programmatic growth, due process, and privacy.
Please join us in congratulating all newly accredited and reaccredited programs!
Stay tuned for the August 31 release of the 2020-21 Roster of Accredited Programs.