[CANCELLED] NASPAA Site Visitor Training @ ASPA 2020!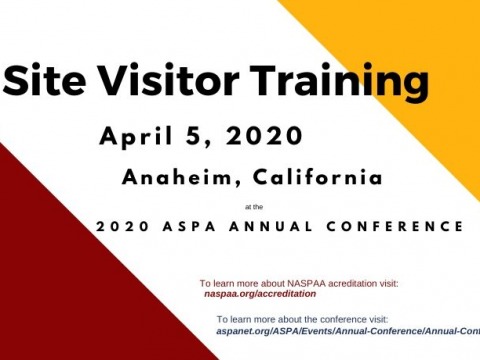 ***ASPA is canceling its 2020 Annual Conference due to the coronavirus pandemic, as well as recent government guidance issued by the State of California and City of Anaheim. For more information, visit the conference website****
Interested in becoming a NASPAA Site Visitor? Join us at the 2020 ASPA Annual Conference for a training. This session will touch on logistics of the site visit process, as well as the NASPAA Accreditation Standards. 
This training will take place Sunday, April 5 @ 11:45a.m. 
If you are interested in attending this training session, reserve your spot at copra@naspaa.org. Be sure to watch our training videos prior to the training, and bring your friends!